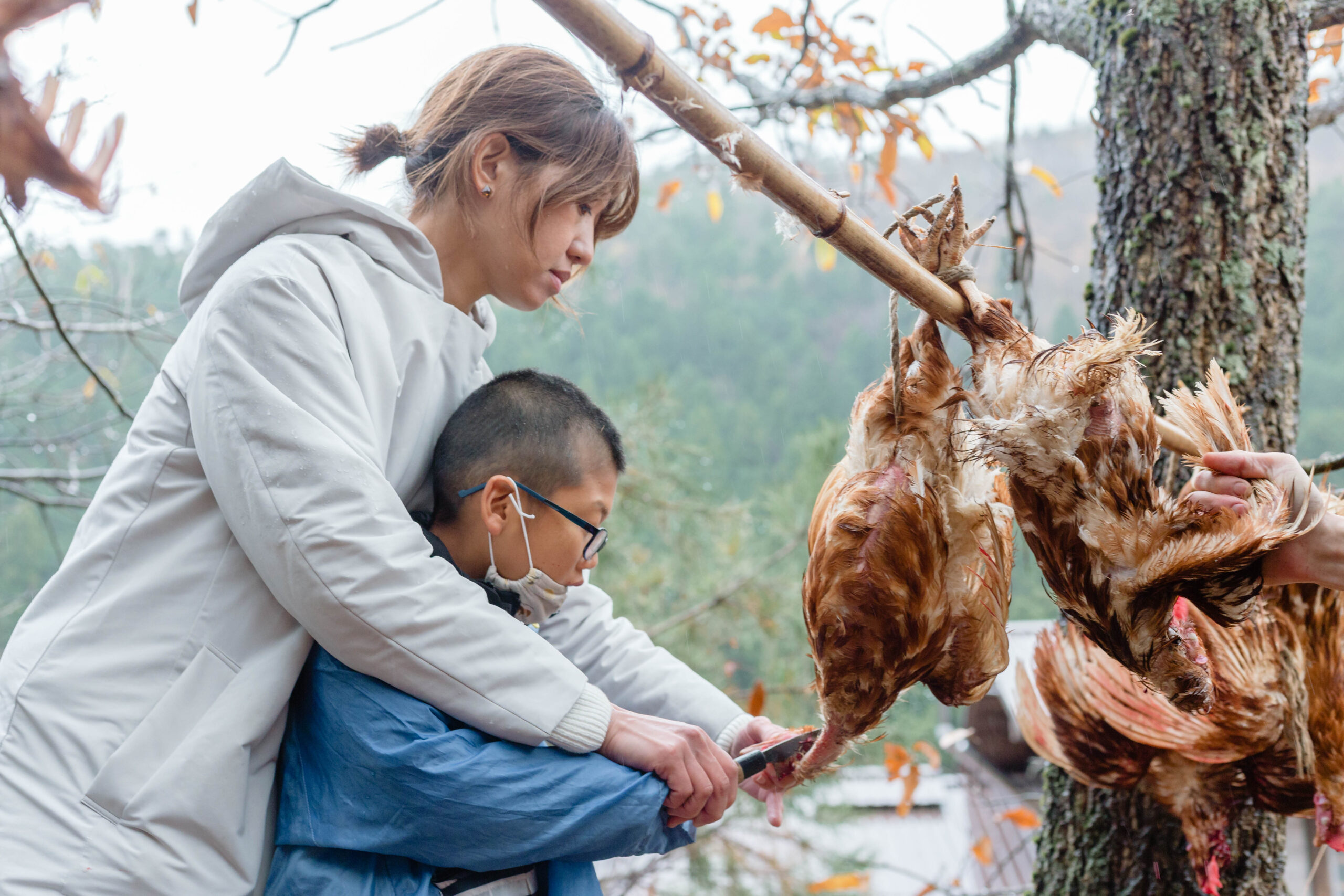 《For Families》Learning Self-Sufficient Lifestyle – One Night Stay
From: ¥20,980
The prices are for a group of 2 adults and one child or more.
If adults are less than 2, please make inquiry
*Age 13 oor above is adult
【Apr – Oct】
◆Weekdays:  Adult JPY20,980/pp (tax included)
◆Weekends and holidays: Adult JPY22,980/pp (tax included)
【Nov – March】
◆Weekdays:  Adult JPY21,980/pp (tax included)
◆Weekends and holidays: Adult JPY23,980/pp (tax included)
Price for Child
◆ Age 4 to 12: JPY1,500 deduction from the above respective prices.
◆ Age 3 or below: free if no foods and bedding
《Example》
A group of 2 adults and 1 child staying on weekday during June:
JPY20,980×2=JPY41,960+JPY19,480×1= JPY61,440(tax included)
Please select the check-in date on the calender.
Reviews 0 Reviews

0/5

Vacation Style Holiday Type

Outdoor trips

Activity Level Stay

Group Size Medium Group
All about the 《For Families》Learning Self-Sufficient Lifestyle – One Night Stay.
Tour Summary – One Night Stay – Learning Self-sufficient Lifestyle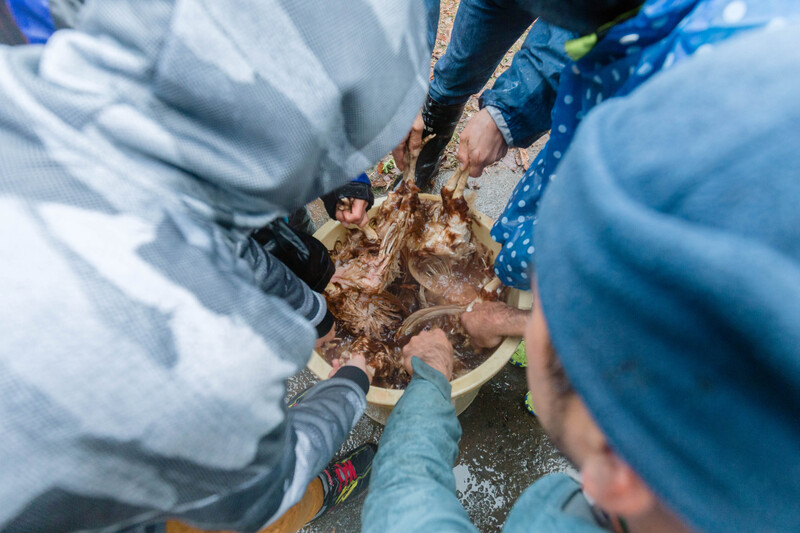 This is an opportunity for parents and children to experience enjoying the rich nature that is also the source foods.
During two days and one night stay, children will learn with their parents how the food they eat every day is grown and brought to their table through various experiences.
Tautasya is the experience site and your accommodation.  At Tautasya, they basically  live a sustainable lifestyle by hunting, farming and collecting throughout four seasons. In the premises, they keep goats, ducks and dogs and there is also a place for dismantling deer that have been caught.
Learn about the importance of life and food while enjoying delicious foods nurtured by the rich nature of Miyama.
Available Period
Throughout the year (except August)
Age limitation
*Age 8 or above can join the activities
Childern under Age 8 are requested to observe.
Gears
Clothing and shoes that can get dirty, water-proofed jacket or raincoat, boots that can get dirty.
※During summer, you may also go into the river. Please bring extra clothes.。
※During winter, warm clothing (hat, gloves)
Booking Deadline
At least 3 days in advance
Capacity
Max: Group of 8 x 2 groups
Terms and Conditions 
This plan is arranged trip.
Please read the terms and conditions before you make reservation.
The tour package inclusions and exclusions at a glance
What is included in this tour?
Items that are included in the cost of tour price.
・Food source experience fee
・Seasonal life experience
・One night stay at cottage with 2 meals
・Other expenditures
What is not included in this tour?
Items that are not included in the cost of tour price.
* Infants (age 3 or below) not requiring meals and bedding are free.
Day 1 13:00 Arrive Tautasya

Check-in/ facility information

Day2 13:30-16:00 Program 1 - food source experience

Do you know how the chicken you eat every day is raised, turned into meat, and lined up at the supermarket?
Tautasya's staff will carefully explain the process of making the chicken meat that you see on your daily table into meat.
Through the experience, participants will realize appreciation for food that they did not realize before.

Day3 18:30 Dinner

BBQ dinner of chicken from the experience and gibier meats.
Enjoy conversation with Tautasya staff on their sustainable lifestyle.

Day5 9:30-11:30 Program 2 - Seasonal Lifestyle Experience

The "Seasonal Lifestyle Experience" allows participants to experience daily life, which is filled with wisdom and skill of sustainable lifestyle of  Tautasya.
Experiences are different in each season.
※If you like, please order Tautasya's special lunch box
JPY1,800(tax included)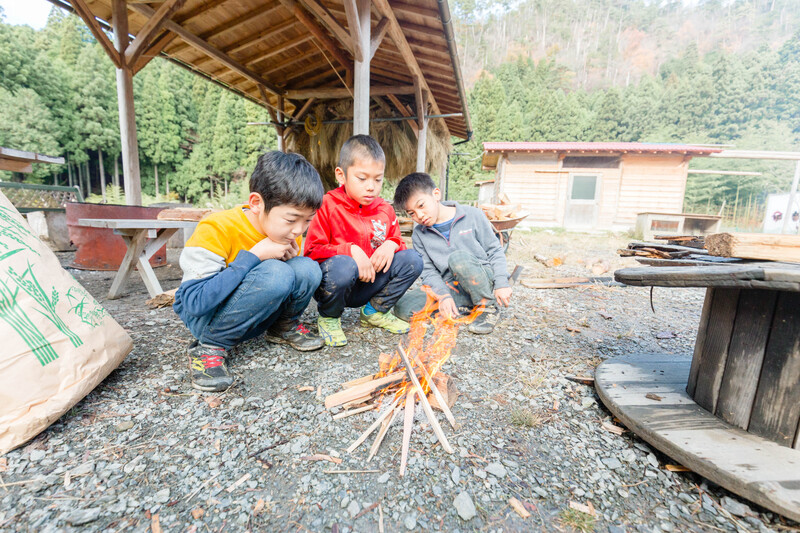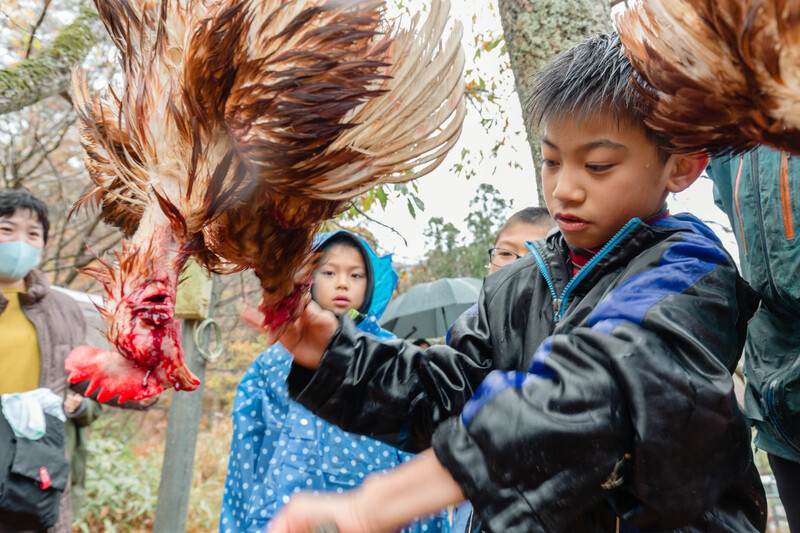 ★☆★☆Information on the Accommodation ★☆★☆
Check-in 15:00-  Check-out – 10:00
Dinner 18:30 / Breakfast 8:00
*Dinner is BBQ of local chicken and gibier meats
*Breakfast is a morning plate with fresh seasonal vegetables and venison meats
<Facility Information>
●Room equipments: wood burning stove/fridge/kitchen/bath and toilet/shampoo/conditioner/body soap/hand soap/kitchen detergent/hot water kettle/
●Car parking: 10 cars space available
●Garbage/trash:  Please cooperate to taking home any trash you bring with you.
●Bedding: Futon is available for each
●Other: Mountain hut style stay.  Basically no services other than meals. Please bring your own necessities. Toothbrushes and towels can be purchased (face towels 200 yen/toothbrushes 100 yen). Environmentary friendly shampoo, conditioner, and body soap are provided, so please use those if possible.
●No free wi-fi in the guest room.  Also, softbank network is out of service around Tautasya area.
●Bringing your own foods and drink: acceptable.  Please note, however, there is no kitchen utensils available.
<Message from Tautasya>
Our goal is to live sustainably, and we are committed to the daily farmer's work.
We appreciate for your understanding that cancellations during peak seasons can be very damaging to our economy.  Please consider making reservations with as few cancellations as possible.